Phoenix Media-published titles win intl recognition
Updated: 2022-04-15
(en.ppm.cn)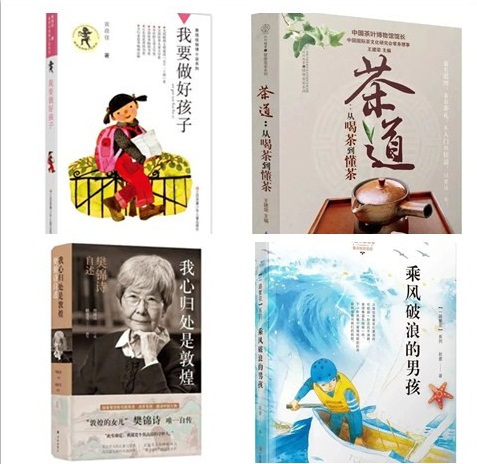 The four titles published by Phoenix Media that made the list.
Four titles published by Phoenix Media were listed among the top 100 by the National Press and Publication Administration in international publishing during the London Book Fair 2022, which was held from April 5 to 7.
Eleven of the listed books' copyrights have been exported by Veritas & Mercurius Publishing Co Ltd, a subsidiary of Phoenix Publishing and Media Group, to other countries.
The children's book Bronze and Sunflower has been published in 19 countries, including South Korea, France, and Germany with the assistance of Phoenix Juvenile and Children's Publishing Ltd.
Its English version has won the United Kingdom's PEN Pinter Prize, Marsh Award for Children's Literature in Translation, and the gold award of the Freeman Book Awards. It was also listed as Book of the Year by the New York Times and Wall Street Journal.
For more information, please click
Tea Culture: From Drinking Tea to Knowing Tea
Non-Fiction

Symbols of Jiangsu (Pocket Edition) selects the most representative and symbolic Jiangsu special cultural resources.

Humanities & Social Science; Non-Fiction

Symbols of China examines those things that make China Chinese.